Courtesy of  TruNews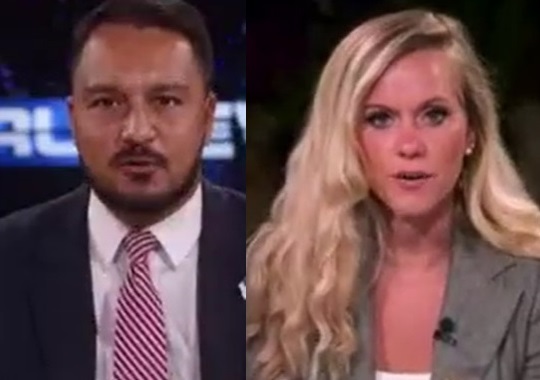 Your Host's, Edward Szall
& Lauren Witzke.
Friday August 13th, 2021.
Uncensored, Unedited, Unfiltered.
Bypass censorship by sharing this link: http://realnews.ws/trunews-813/
"NEEDLE NAZIS MAY REQUIRE VACCINATIONS TO TRAVEL INTERSTATE HIGHWAYS".
Watch: Video [1:00:14]
Today on TruNews, Rick Wiles and Doc Burkhart are on set today as Edward Szall and Lauren Witzke travel back from Sioux Falls, South Dakota, and the Mike Lindell Cyber Symposium.
Rick discusses the utter failure of the Biden Administration in Afghanistan, as our State Department begs the Taliban not to blow up our embassy in Kabul. Rick then brings it back home and reveals how the Vaccinator in Chief is considering locking down interstate travel for only those who have been fully jabbed with the COVID Cocktail.
Rick Wiles, Raymond Burkhart, Kerry Kinsey. Airdate (8/13/21)